Wedding Style & Mood/ Minimalist
Wedding Color/ White, green, taupe, gold
Items/ Watercolor Venue illustration, Spot calligraphy,
invitation design, Wedding logo, Custom waxseals
Photography/ Angel Cheung Photography
Have your memorable place expressed in watercolors and print it on your wedding invitation, is a great way to remember your meaningful day and share your happiness with your friends and family !
Apart from your big day wedding venue, you can also customize your marriage proposal illustration!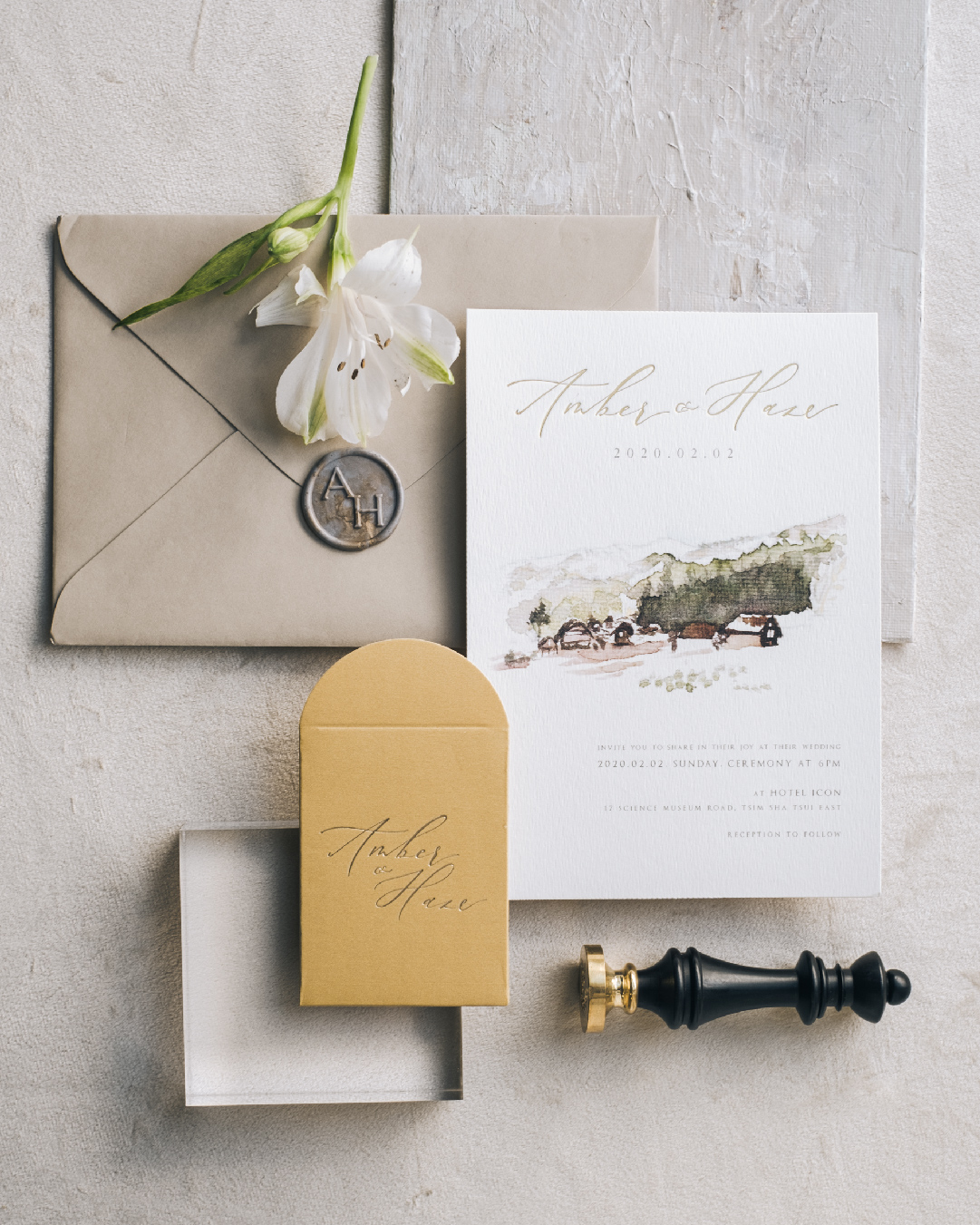 The proposal venue of Amber is in Japan, Shirakawago.
I painted the venue and designed the invitation.
Luxurious calligraphy gold foil names adds the ultimate touch to the couples' wedding invitation.
It's like a dream when you can see your special place printed into lots of pieces with your names in it.
The bride is a fan of earthy muted tone, so the taupe color will be the perfect choice for her invitation envelopes.
At last stage, a personalised wax seals AH couple's logo is created so as to add more elegance and uniqueness to the wedding, This inivitation is not only set the tone of her wedding day, but also her personality.