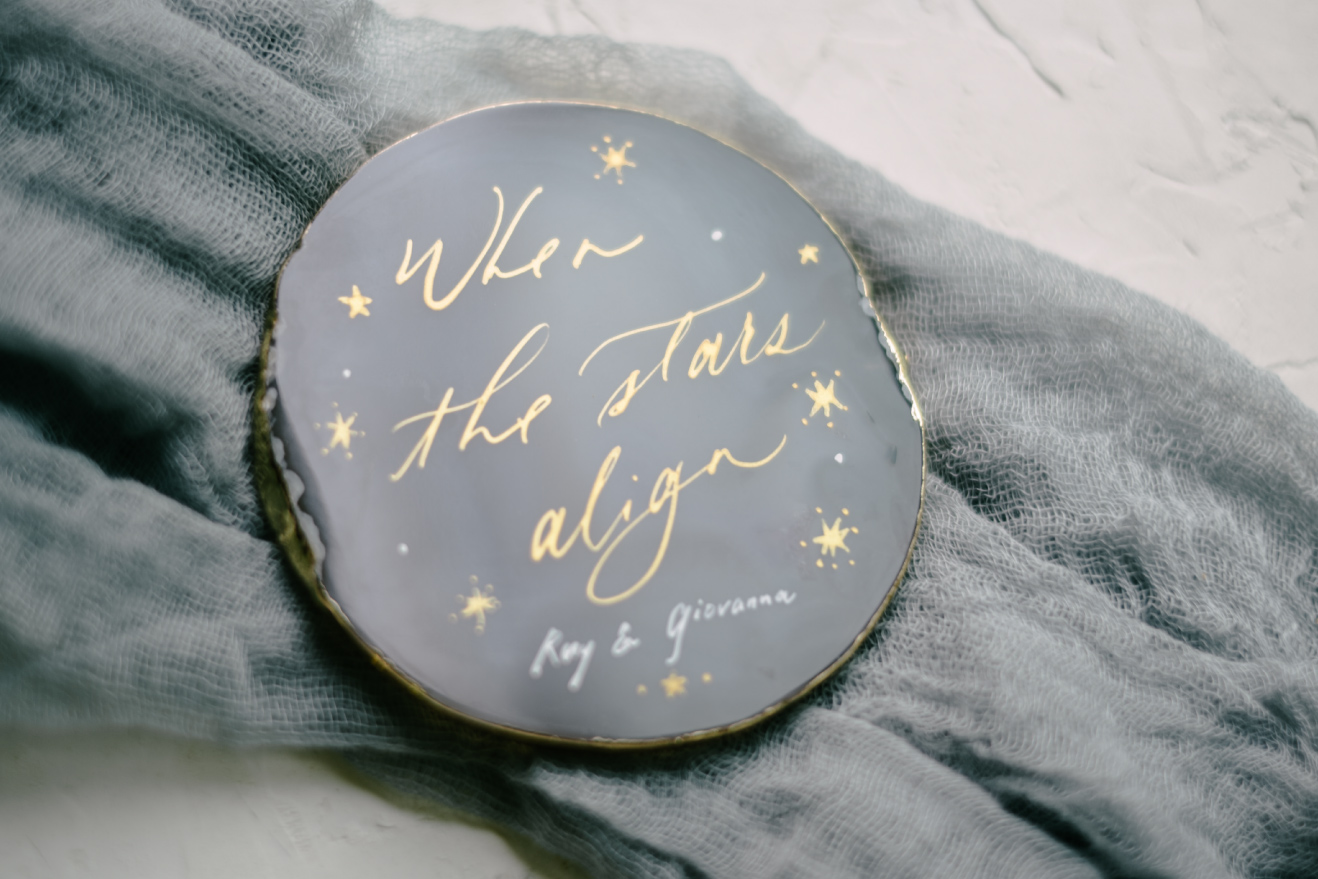 Agate slices written in modern calligraphy
Agate stones could be used for wedding name cards, place cards, escort cards, luxury wedding stationery, name tags, or table numbers!
Beautiful natural agate slices written in calligraphy make the perfect luxury place setting for your wedding, each slice is hand written in modern calligraphy style with a dippen and coloured ink of your choice.
I've just finished a piece of agate stone for a US bride.
"When the stars align…"
Agate slices written in modern calligraphy
Ink: Dr. Ph. Martin's Iridescent Copperplate Gold Ink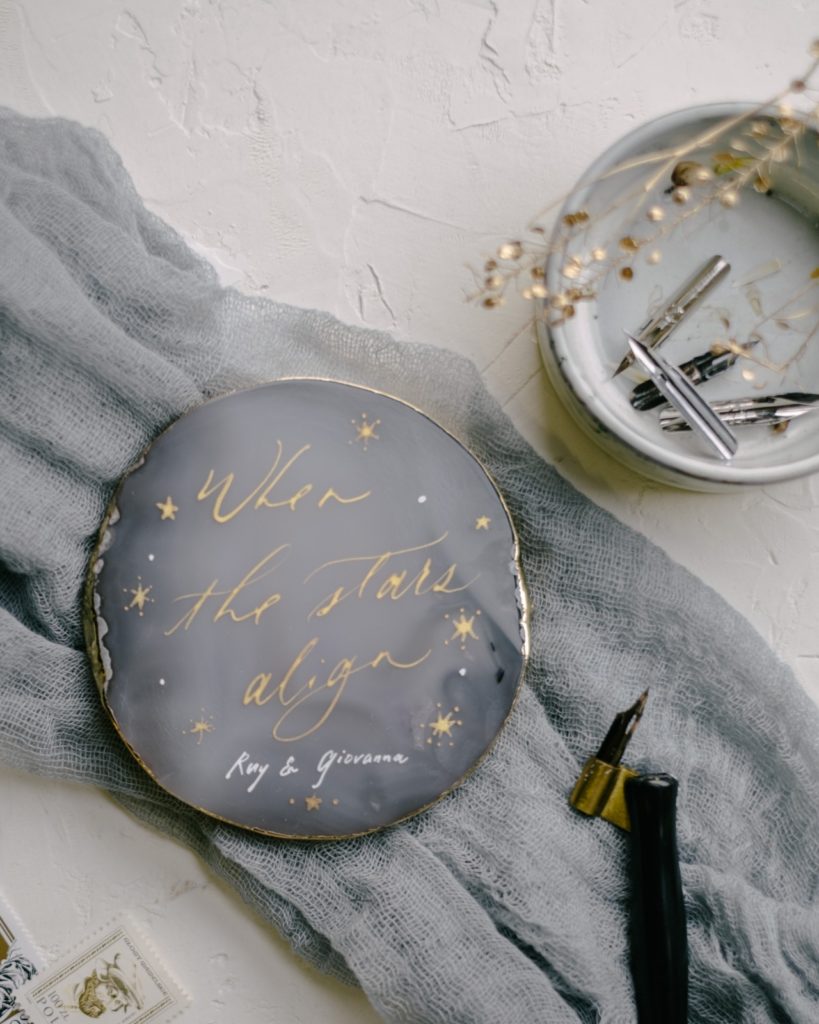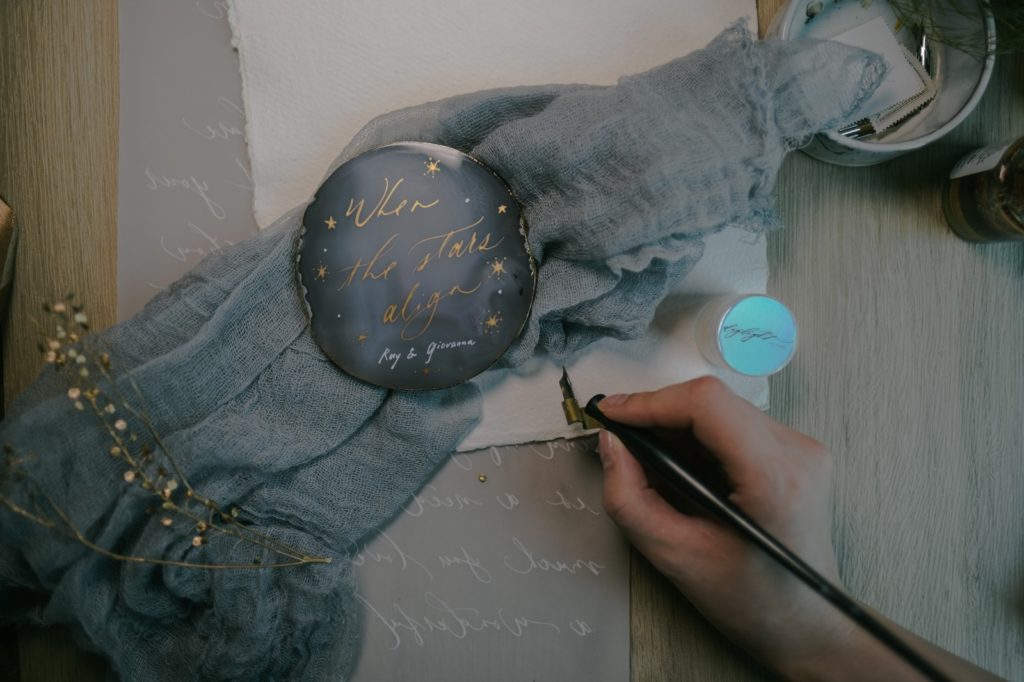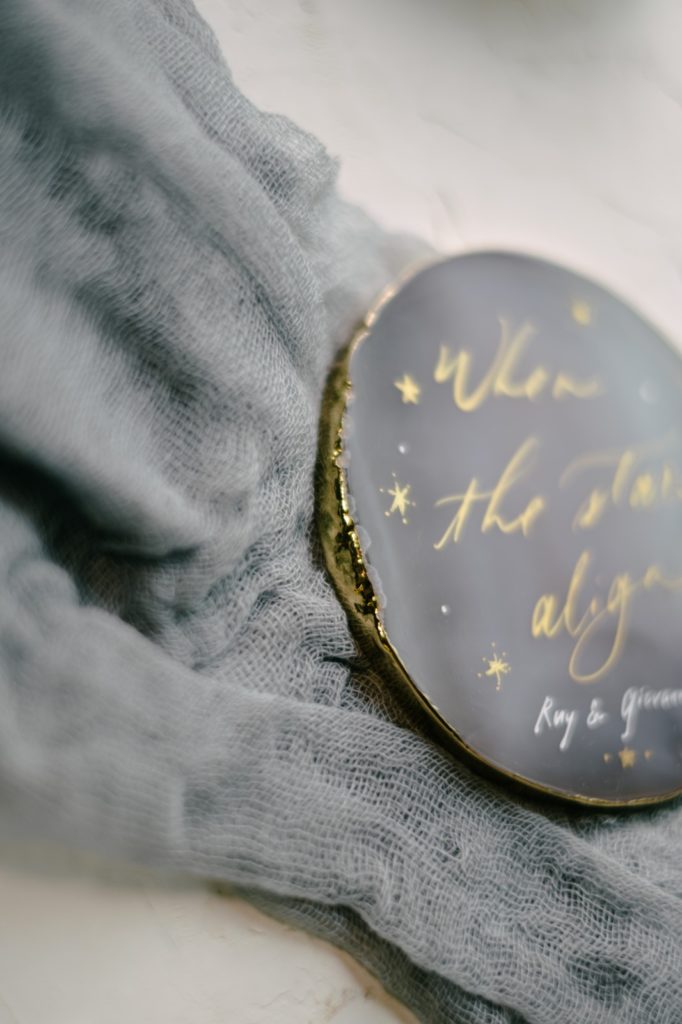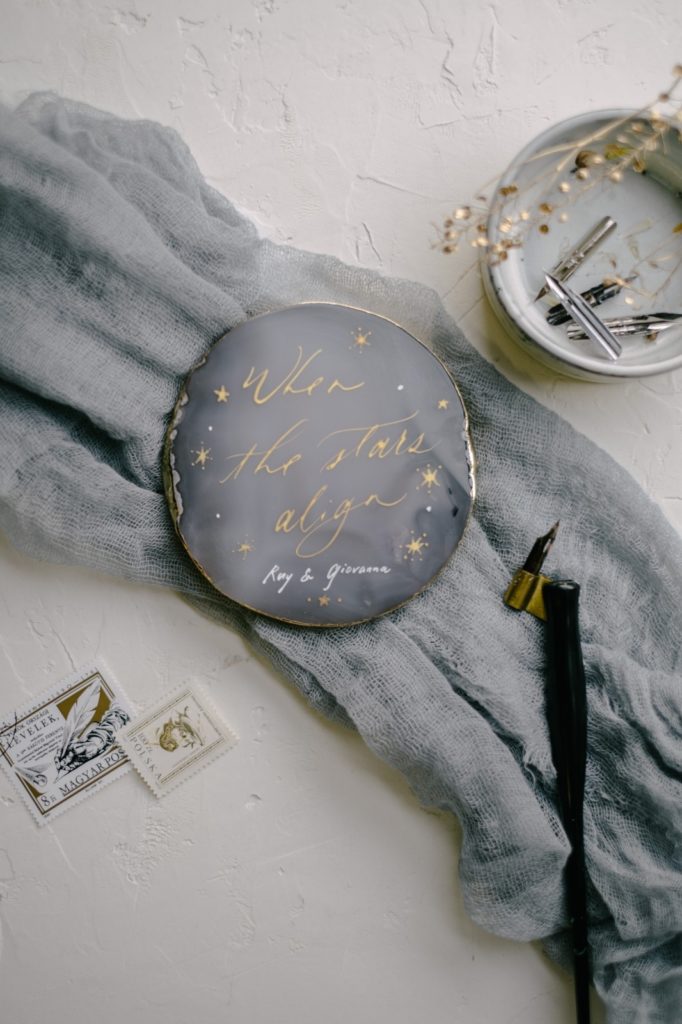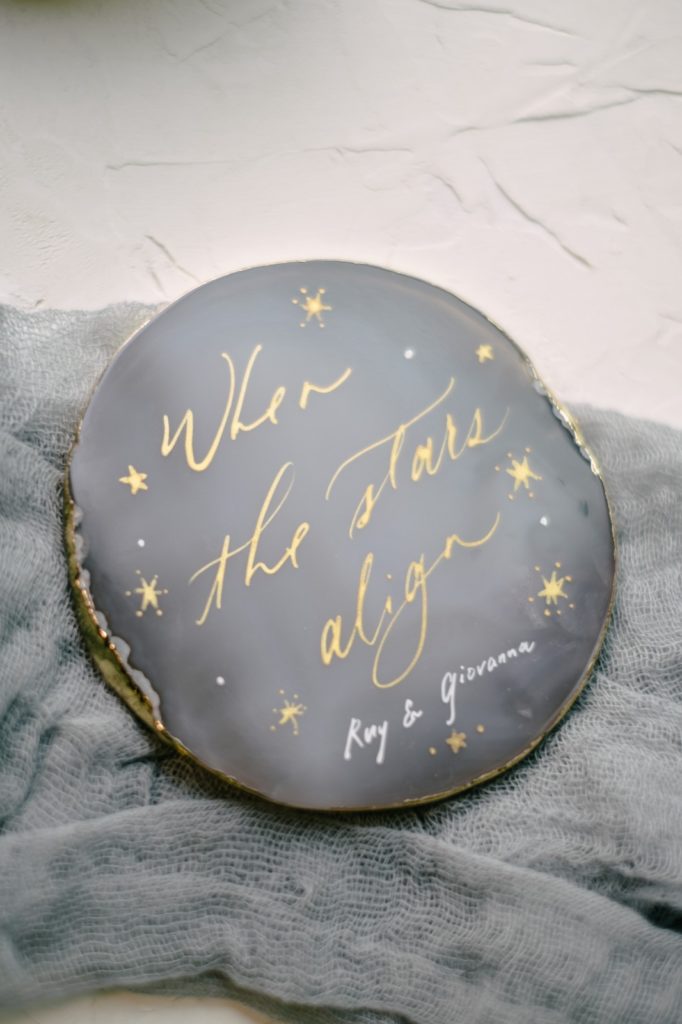 If you want to order, please visit here
My instagram: https://www.instagram.com/daylight.letters/

My facebook: https://www.facebook.com/jasartandink