You may have many ideas regarding setting the tone— but using your wedding venue as inspiration for a wedding invitation brings a unique and customized touch to the overall wedding theme. Wedding venue illustrations for wedding invites have become a stylish part of a modern wedding.
Your guests would love the venue sketch because it gives them a preview of what's to come. Giving visitors a sneak preview of the venue will pique their interest and give them an idea of the overall wedding atmosphere, dress code, and more. It depicts the wedding imagination, whether it is in a simple outdoor garden, a lovely church, an impressive cathedral, or a country club. You can consider this custom wedding illustration of invitation cards as a preview trailer for the main event.
Why use venue illustrations as inspirations for wedding invitations?
Not only is it a fun and entertaining way to keep the wedding theme going, but also helps you plan your dream wedding in your mind beforehand. Using the place as a wedding invitation inspiration can be done in a myriad of ways.
Suppose you wish to have a rustic wedding theme. A woody charm with a botanical accent could be your wedding invitation card venue illustration. Earthy colour palettes, nature-inspired theme, and wooden details will share the couple's love to wander in the beauty of nature to the guests, inviting them along for a healing ceremony. They can use deep green leafy plants and ferns as the botanical motifs and take advantage of the nature's inherent beauty. Depending on the season in which they are going to elope, colour tones can vary from deep burgundies to dark greens and snowy white according to the season in which they are going for the marriage.
Different types of venue illustration
Wedding location illustration is a unique way to catch the essence of your wedding day and location. To create an illustration of a venue, you need to follow the given rules:
• Use a high-resolution photograph of the venue from different angles to paint
• Invest plenty of time for venue illustration to be completed
• Do not hesitate to get creative and use a variety of elements in your illustrations, such as shells, flowers, pearls, jewellery items, etc.
Types of venue illustrations:
There are two different types of venue illustrations:
1. Ink & Pen venue illustration
Ink and pen technique is used to do single-color venue sketches. This style is ideal for ancient structures with a lot of vines ascending them or natural vegetation and depicting castles. These location sketches appear fantastic when printed on textured paper. Vellum, coloured paper, or a glamorous wax cover is used to print on.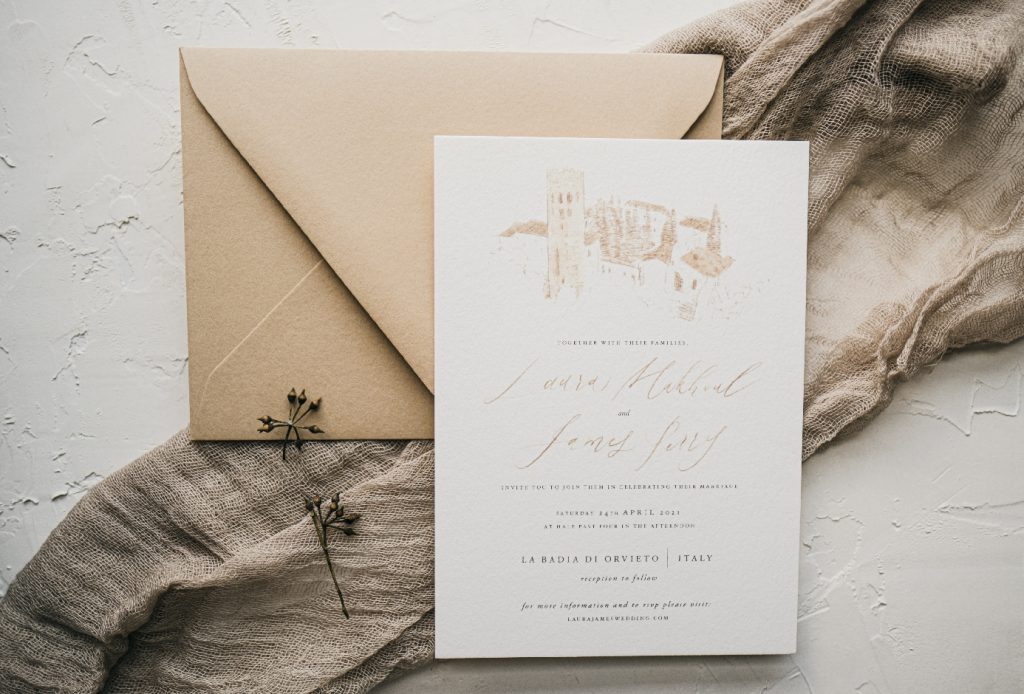 You have options to draw the whole venue or only a portion of it. It's up to you whether you just want to draw the chapel or pavilion where the service will take place or enjoy a complete outer look of the venue. These are line drawings of a venue that show the architecture's exciting features illustrated with a lot of texture. They look merely outstanding when written in a single colour.
2. Watercolour venue illustration
Watercolour venue illustrations appear to be so airy and bright. There is a spectrum of watercolours that are used to complete these illustrations. Watercolours open up many different opportunities to paint different venues, and these include: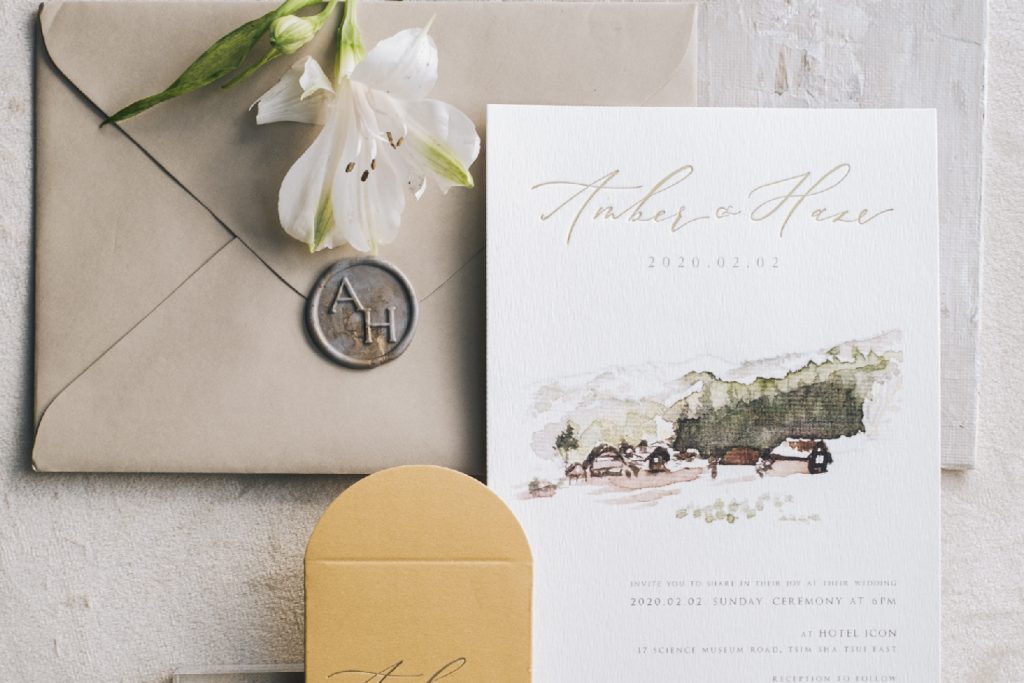 • Typical stone churches
• Grand country houses
• Rustic barns for outdoor weddings
• Unusual locations like lighthouses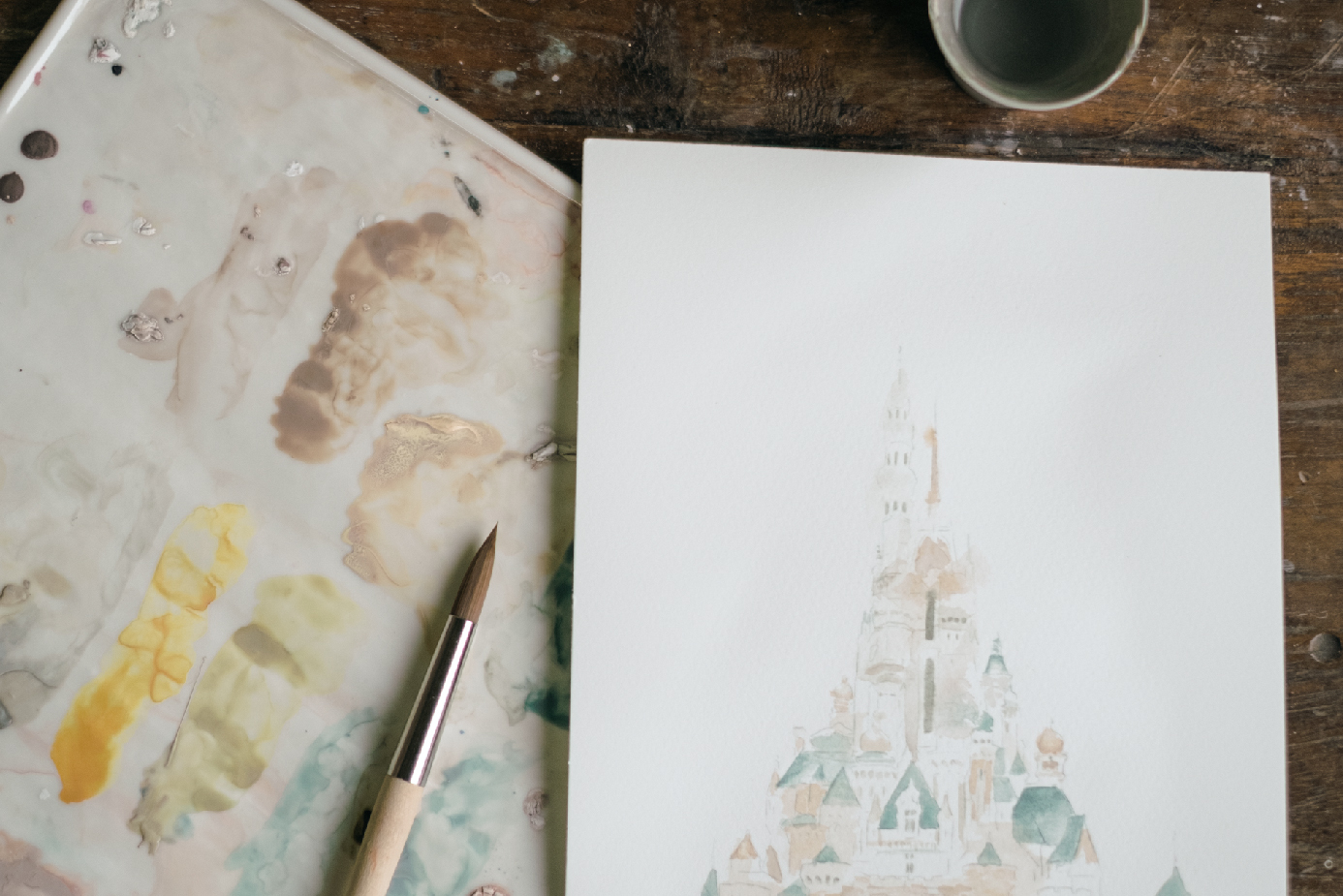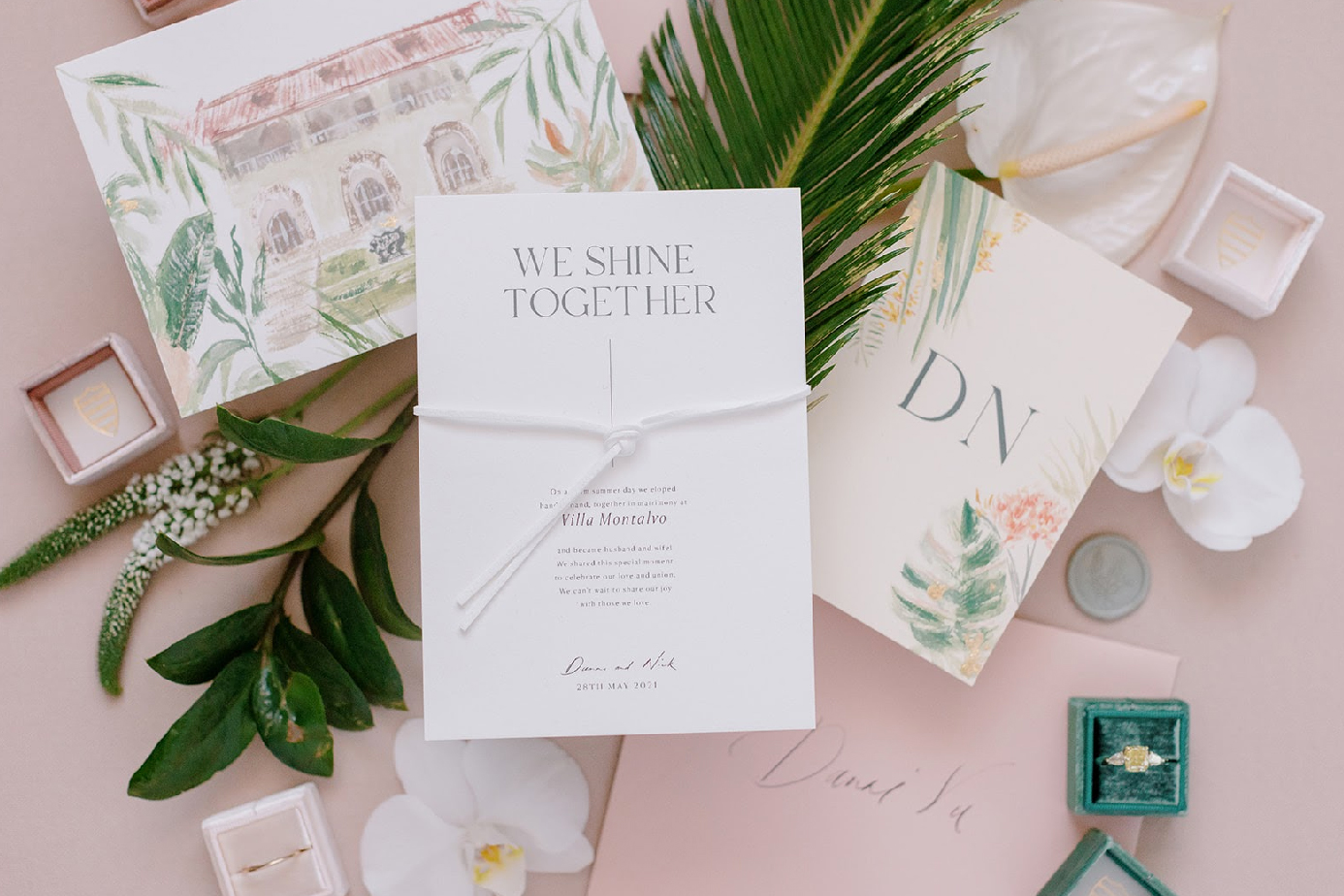 Suppose you're doing a magical starry night wedding or a fun backyard wedding. In that case, custom wedding illustration made of watercolours is a great way to spread the word.